The Experience to Provide Life-changing Plastic Surgery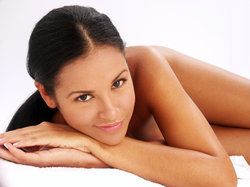 Dr. Brian F. Burns is a board-certified plastic surgeon with a staff that is committed to making sure you achieve your most beautiful results while also providing you with an outstanding patient experience. Our office is conveniently located on the DeTar Hospital Navarro campus, a major medical center. Contact our office today to discuss plastic surgery procedures in Victoria, TX, and what they can do to enhance your appearance, confidence, and quality of life. We pride ourselves on offering a concierge-level of service. Throughout every stage of your treatment we will make sure you are comfortable and cared for, as well as educated and informed.
A Comprehensive Scope of Care
We provide a broad scope of treatment to meet the varied needs of our patients. Dr. Burns is experienced in all areas of plastic surgery, including:
During your visit, you will receive a detailed quote outlining the total costs for surgery, including the operating room and anesthesia. Your consultation fee will be credited toward your surgical procedure. All follow-up consultations are free.
The Strength of Our Practice
Dr. Burns is passionate about maintaining close relationships with his patients, and this is why your consultations and follow-up visit will always be directly with him. He readily makes himself available to address patient questions and concerns, even after normal office hours. You will work with his caring staff, but Dr. Burns himself will always be a key part of your visits.
Because technology is always in flux, Dr. Burns is on a constant quest to stay up-to-date with current and evolving practices. These techniques complement proven and effective treatment methods, allowing us to combine the best in both traditional and cutting-edge plastic surgery procedures.
Contact Us Today to Schedule a Consultation
Whatever your plastic surgery needs, you can count on Dr. Burns and his staff to take good care of you now and in the future. Contact our office today to schedule an appointment and learn more.