Posted on: June 9, 2016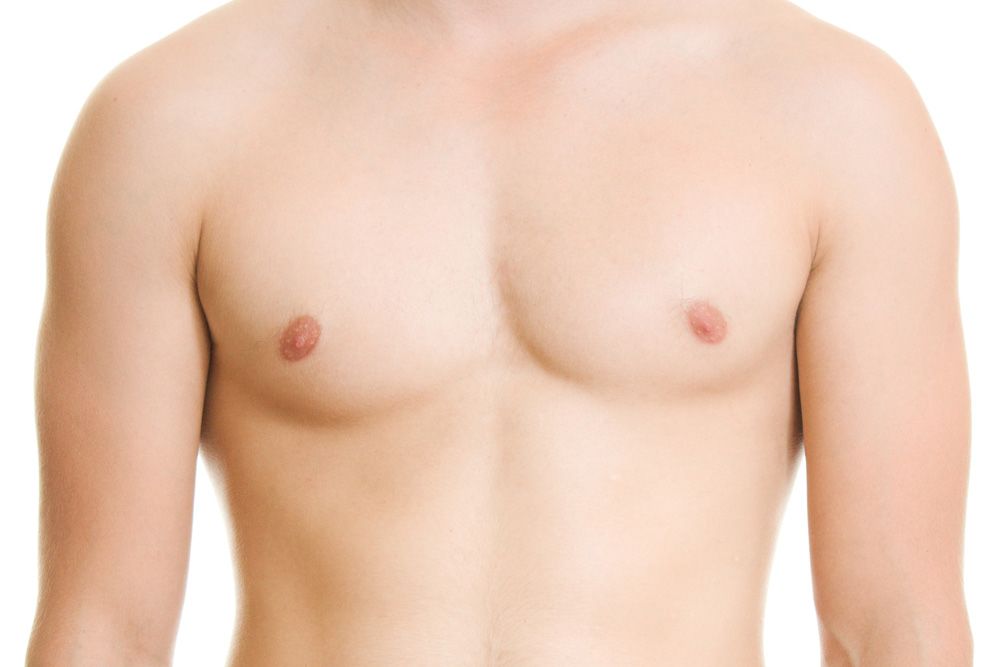 When patients meet with Dr. Brian F. Burns, they know that they are in good hands. A leading cosmetic surgeon in Victoria, he has helped countless patients look their best and feel great about themselves in the process.
Many people think that cosmetic breast surgery procedures are just for women. That's not always the case. Sometimes men undergo surgery on their chest in order to improve their appearance. Let's take a closer look at the issue of poor chest contour in men and who it can be remedied.
Issues with Poor Chest Shape in Men
When a man suffers from a poorly contoured chest, it can lead to a great deal of self-consciousness. This especially true in situations that involve men with a chest that appears effeminate, with the pecs protruding outward more like breasts.
In these cases, men may feel self-conscious about wearing certain kinds of shirts, or perhaps from not wearing a shirt while at the beach or in a park. This can have a major impact on self-esteem over time, especially if the chest contour issues have been present since adolescence.
About Gynecomastia
Gynecomastia is the leading cause of enlarged breasts in men. This condition is the result of hormonal imbalances, and it's common in boys during puberty. In some cases, the change in chest appearance is so pronounced that it appears a man has breasts rather than masculine pecs.
While three-quarters of adolescent gynecomastia cases resolve themselves within two years time, the remainder may not, meaning that surgery could be an ideal option for addressing poor chest appearance.
Liposuction for Male Breast Reduction
When there is just a little bit of extra fat in the chest area, liposuction of the chest is an ideal treatment option. The procedure will allow a surgeon to remove unwanted pockets of fat directly from the pectoral area, and will help sculpt a more masculine chest in the process.
Good Candidates for Chest Liposuction
Good candidates for chest liposuction are men who have issues with the appearance of their chest related to unwanted fat deposits. They should be in good overall health and know the risks and benefits involved with the procedure.
Gynecomastia Surgery
When liposuction alone is not sufficient to address the patient's needs, gynecomastic surgery may be required. This procedure will involve some chest liposuction as well as the removal of some glandular tissue and skin. This will help flatten out the chest and make it appear more masculine and better contoured.
Good Candidates for Gynecomastia Surgery
Ideal candidates for gynecomastia surgery are men who have significant issues with the overall contour and appearance of their chest. They should be in good overall health and be well aware of the potential for minor scarring. Knowing the risks and benefits of the surgery is important as well to ensure realistic expectations and ideal results.
Tailoring Treatment to Meet Your Needs
During the consultation at our practice, we will make sure that any surgery you undergo is carefully tailored to meet your needs. This help you get the ideal body contour your are looking for, and to ensure the results look as natural as possible.
Contact South Texas Plastic Surgery
For more information about male breast reduction and how it can help you look your very best, be sure to contact our cosmetic plastic surgery center today. Dr. Brian F. Burns and his entire team looks forward to you visit and helping you achieve your aesthetic goals.